Interesting finals expected in both women's and men's breaststroke in the opening day of Helsinki Swim Meet
22.4.2021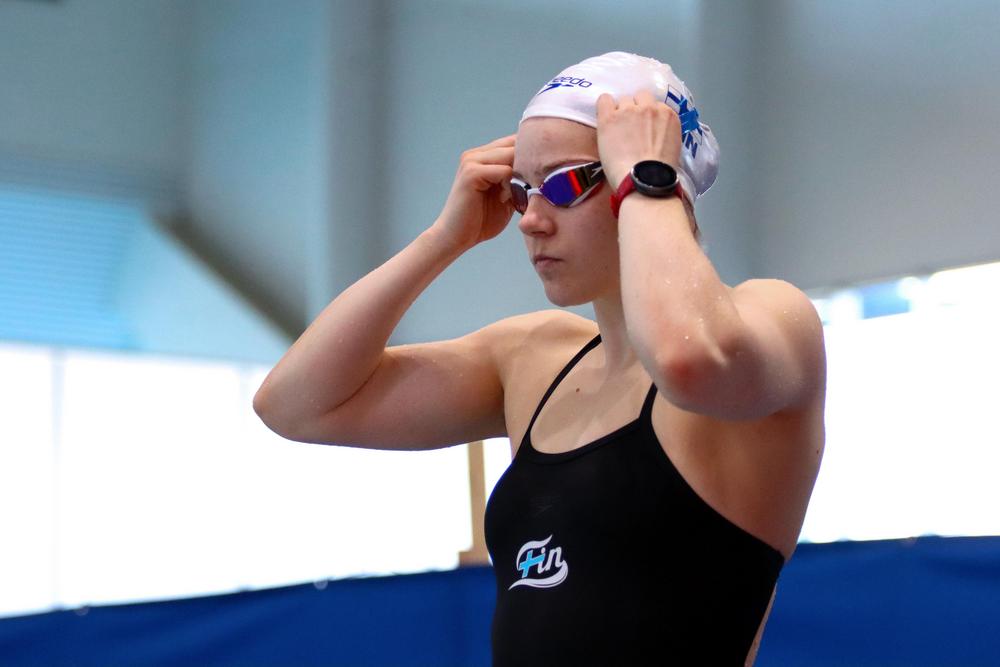 The Finnish international swimming competition Helsinki Swim Meet started in Thursday morning with heats in Mäkelänrinne Swimming Center.
Due to COVID-19 restrictions the number of the athletes in the event is limited, and there will be four athletes competing in the finals in each event.
In women's 100m breaststroke Jenna Laukkanen qualified to the evening's finals with the best time of the heats 1:08.51. The other three athletes to qualify to finals were Finnish swimmers Ida Hulkko (1:08.70), Anniina Murto (1:09.45) and Veera Kivirinta (1:10.41).
– It was a good solid swim, but I had a lot of mistakes. It's hard to be racing hard after hard practices, but I am pleased. In the evening I am aiming to go a lot faster than that for sure, Hulkko commented.
In men's 200m breaststroke Austria's Christopher Rothbauer was the fastest of the heats with the time 2:14.62. There are a lot of expectations for the evening's final, where Rotbauer will race against German Marco Koch (2:15.61) and Finnish Matti Mattsson (2:15.62) and Erik Nurmi (2:16.85).
Rotbauer was also the fastest in 50m breaststroke heats with his personal best time 27.66.
Hungary's Katinka Hosszú was the fastest in women's 200m individual medley with the time 2:17.35. In the finals she will compete alongside Finnish swimmers Jenna Laukkanen (2:19.15) and Lotta Pälsi (2:25.62) and Hungary's Laura Vanda Ilyés (2:22.24).
Sweden's Michelle Coleman proceeded to the finals with best time of the heats 25.02. In the finals she will face Finland's Fanny Teijonsalo (25.55) and Inka Vahtola (26.78), and Hungary's Evelin Verrasztó (26.77).
See all the results from the morning's heats: https://www.livetiming.fi/results.php?cid=5800&session=1&round=1&event=13&wg=2