Matti Mattsson breaks Finland's national record in Helsinki Swim Meet
22.4.2021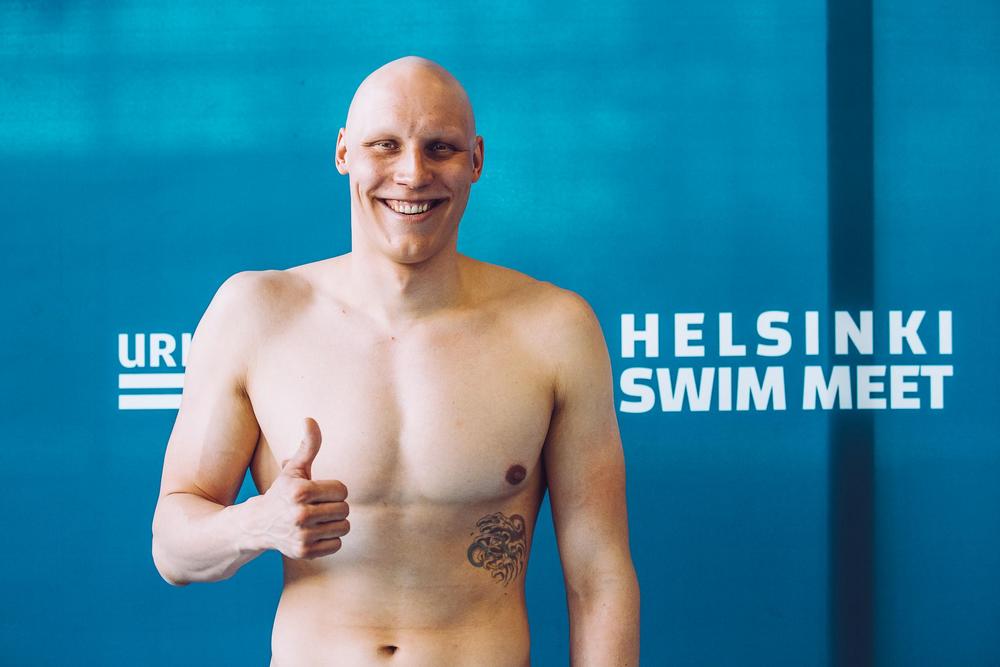 Finnish swimmer Matti Mattsson broke Finland's long course national record in 200-meter breaststroke with the time 2:08.51 in Helsinki Swim Meet on Thursday. The previous record 02:08.95 was also Mattsson's which he swam in 2013.
– It was a huge relief to break my own eight years old Finnish record. This is amazing, Mattsson commented.
This was the second time this year that Mattsson has broken a Finnish record. In March Mattsson broke the long course national record in 100-meter breaststroke with the time 01:00.57.
Mattsson won the 200-meter breaststroke final with the record time. Second was Germany's Marco Koch (2:10.35) and third Austria's Christopher Rothbauer (2:12.43).
Iron Lady Katinka Hosszú won three finals on the first competition day in Helsinki: 100m butterfly (59.94), 200m medley (2:12.83) and 200m backstroke (2:15.25).
– I'm just happy to race, obviously we have not had that many swim meets during the pandemic, so I'm just excited to be here and race. I know what I need to work on, and for me this is one of the competitions to prepare and to know where I am at, Hosszú commented.
In women's 100-meter breaststroke Ida Hulkko won the race with the time 1:07.32. Second was Jenna Laukkanen (1:08.46) and third Veera Kivirinta (1:09.32). On Friday Kivirinta, who broke her own personal record, will challenge Hulkko in 50m breaststroke.
– I was expecting a record time and I'm very pleased with the result. It was a really good swim, Kivirinta tells.
All the results from Thursday's finals in Helsinki Swim Meet: https://www.livetiming.fi/results.php?cid=5800&session=2