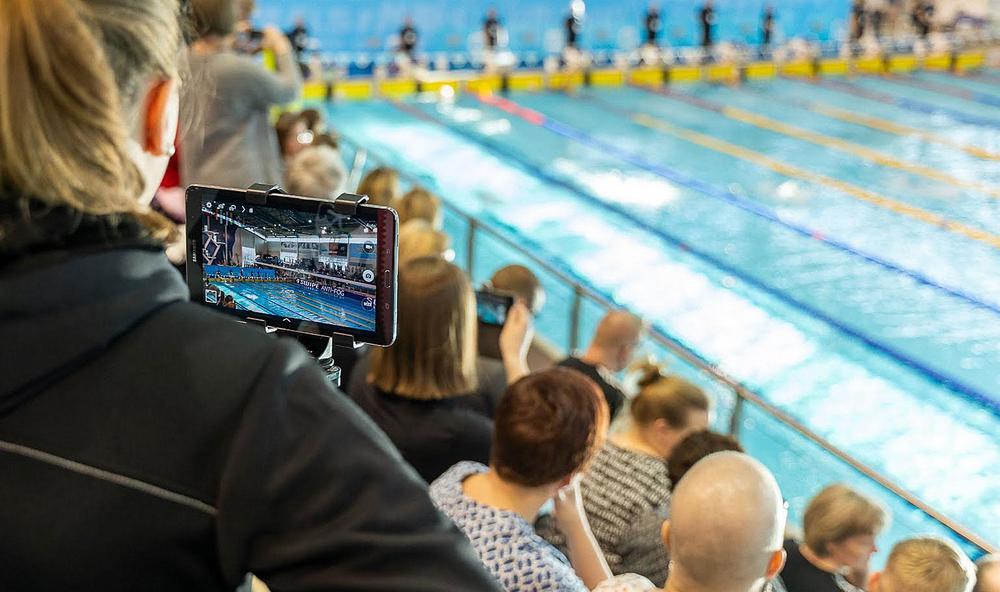 Come and cheer for your favorites!
Get your tickets from lippu.fi!
Mäkelänrinne Swimming Centre is within an easy reach from anywhere. Pasila Railway Station is only 900 meters from the venue and tram lines 1 and 7 brings you right infront from all over Helsinki!
Don't miss the international athmosphere among European top swimmers!
Schedule
25th - 26th March
9:00 Fastest seeded heats
11:30 Slow heats
Break
16:45 B-Finals
18:30 A-Finals
Program
Day 1 Events 25th March
Day 2 Events 26th March

Men 100 m Free

Women 200 m Free

Men 50 m Breast

Women 100 m Breast

Men 400 m Individual Medley

Women 100 m Fly

Men 100 m Back

Women 50 m Back

Men 200 m Fly

Women 200 m Individual Medley

Men 400 m Free

Women 50 m Free

Men 200 m Breast

Women 200 m Back

Men 50 m Fly

Women 800 m Free

Women 100 m Free

Men 200 m Free

Women 50 m Breast

Men 100 m Breast

Women 400 m Individual Medley

Men 100 m Fly

Women 100 m Back

Men 50 m Back

Women 200 m Fly

Men 200 m Individual Medley

Women 400 m Free

Men 50 m Free

Women 200 m Breast

Men 200 m Back

Women 50 m Fly

Men 800 m Free