Mattsson swims his second national record – Liukkonen breaks A Qualifying Time for Tokyo
23.4.2021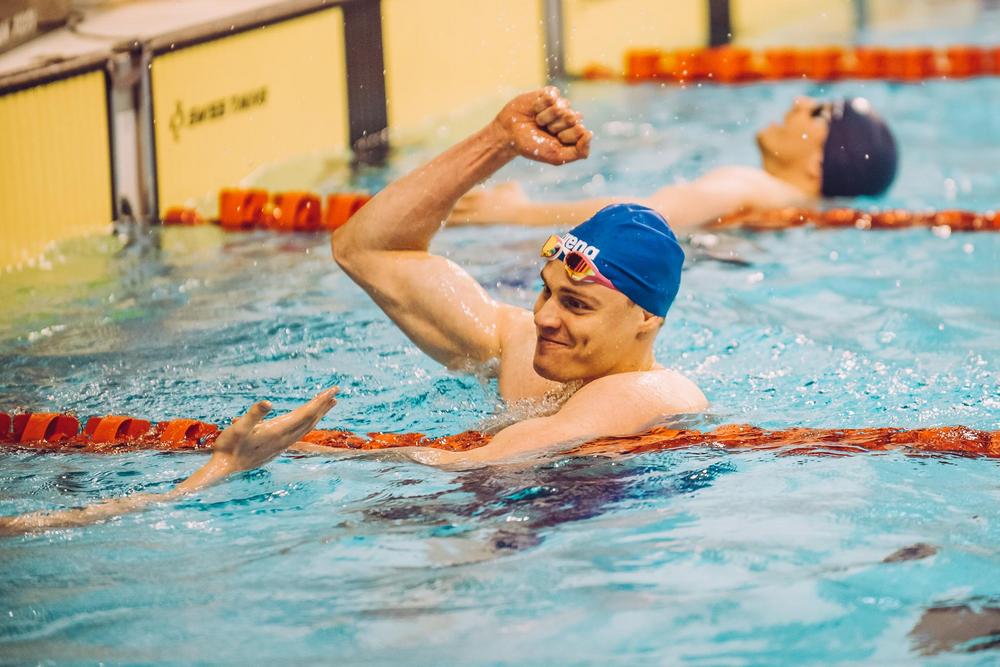 Matti Mattsson broke his second Finnish national record in Helsinki Swim Meet, when he won the 100-meter breaststroke with the time 1:00.46 on Friday.
This was the second time this year Mattsson improved the 100-meter national record: in March Mattsson swam the record with the time 01:00.57, which he now broke.
Mattsson also took the win in the race beating again Germany's Marco Koch (1:01.16) and Austria's Christopher Rothbauer (1:01.23).
– I'm very pleased with the new 100-meter breaststroke record. It's definitely nice to continue towards the European Championships from this. My goal is to fight for my place in the finals in Budapest, Mattsson commented.
Mattsson already swam Finland's long course national record in 200-meter breast on Thursday with the time 2:08.51.
The second highlight of the Friday's finals was Ari-Pekka Liukkonen, who broke the A Qualifying Time for Tokyo Olympic Games in 50-meter freestyle with the time 21.92.
– It was a good solid swim, not my best performance, but the best time in a couple of years. This makes the preparations for the European Championships and the Olympics easier. I have competed in the finals of the European Championships in 50-meter free the last four times and hope to continue this series in Budapest, Liukkonen says.
Liukkonen won the race before Norway's Nicolas Lia (22.62) and Hungary's Richárd Bohus (22.69).
In the finals Iron Lady Katinka Hosszú won the 400-meter medley with the time 4:45.59 before Hungary's Laura Vanda Ilyés (4:52.61) and Finland's young swimmer Louna Kasvio (4:59.95), who is the daughter to Finnish swimming legend and World Champion Antti Kasvio.
Hosszú took the victory also in 200-meter butterfly, where she finished the race with the time 2:12.60.
– I am always happy to race. Since February I am getting more and more races and so I am definitely excited, I feel a lot more like myself than before. Every time I race I kind of know what I need to work on the next couple of weeks. This is my second time in Helsinki, last time I was here in 2019. I really like Helsinki, it's been nice, Hosszú tells.
All the results from the Friday's finals: https://www.livetiming.fi/results.php?cid=5800&session=4