Top swimmers compete in Helsinki Swim Meet this week – Mattsson challenges Koch and Rothbauer
20.4.2021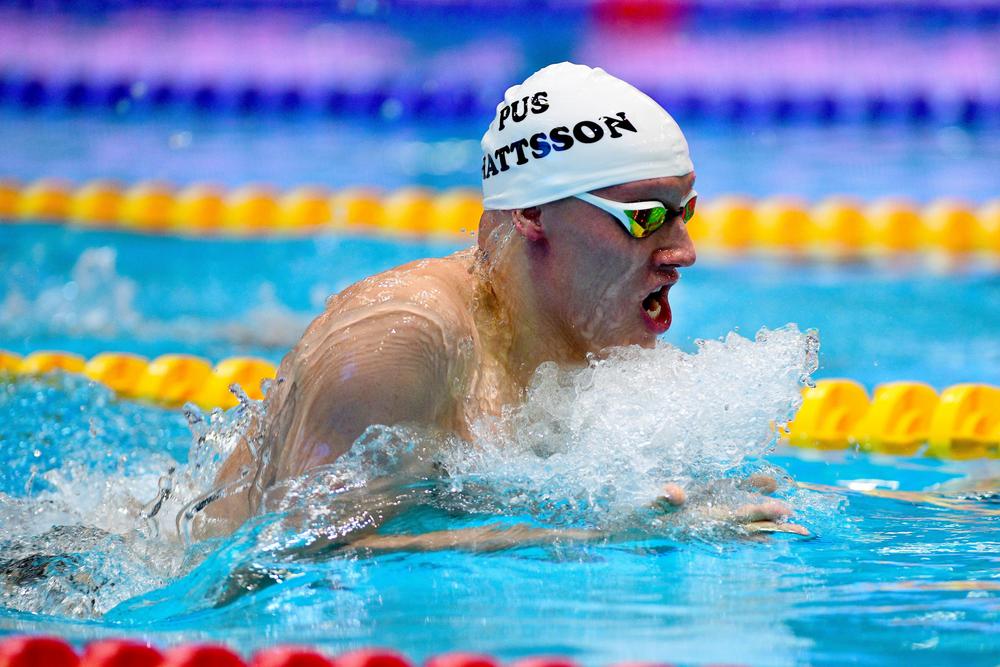 The international swimming competition Helsinki Swim Meet brings together Finland's top swimmers and international stars to compete in the Mäkelänrinne Swimming Center on Thursday and Friday.
The total prize money in the event is 25 000 euros.
Even though the number of athletes in the event is limited due to COVID-19 restrictions, the event is going to be high-level: all together the participating athletes have achieved four Olympic medals, 61 World Championship medals and 125 European Championship medals.
All of Finland's best swimmers will take part in the event and the participants include Matti Mattsson, Ida Hulkko, Jenna Laukkanen, Ari-Pekka Liukkonen, Mimosa Jallow, Laura Lahtinen, Niko Mäkelä and Fanny Teijonsalo.
The foreign starts of the include German Marco Koch, Swedish Michelle Coleman, Austrian Caroline Pilhatsch and swimming superstar Hungarian Katinka Hosszú.
Matti Mattsson, who has been selected for the Olympic Team Finland, will compete in his second competition of the year. At his season opening race in March, Mattsson sat a new long course national record in 100-meter breaststroke.
– I have had a good training period and have been doing part of the training in long course. The main emphasis in the training is in both 100 and 200 meters, Mattsson says.
In Helsinki Swim Meet Mattsson will also compete in both 100- and 200-meter breaststroke. He will face tough competition from the former 200m breaststroke world record holder Marco Koch and Austria's Christopher Rothbauer. Koch is a familiar competitor to Mattsson.
– In the 2013 World Championships where I took bronze in 200m breaststroke, he won the silver. We have not competed against each other in a while, but it is very nice to have tough swimmers alongside, it will make the race a lot more interesting, Mattsson says.
The men's 200-meter breaststroke will take place on Thursday and the 100-meter breaststroke on Friday.
What and who to follow:
Thursday 22.4.
Women's 100m breaststroke: Ida Hulkko, Jenna Laukkanen, Laura Lahtinen
Women's: 200m individual medley: Katinka Hosszú, Laura Vanda Ilyés, Jenna Laukkanen
Women's 50m freestyle: Fanny Teijonsalo, Michelle Coleman
Men's 200m breaststroke: Matti Mattsson, Marco Koch, Christopher Rothbauer
Friday 23.4.
Women's 50m breaststroke: Ida Hulkko, Veera Kivirinta, Jenna Laukkanen
Men's 100m breaststroke: Matti Mattsson, Marco Koch, Christopher Rothbauer
Women's 100m backstroke: Caroline Pilhatsch, Mimosa Jallow
Men's 50m freestyle: Nicolas Lia, Ari-Pekka Liukkonen
Women's 200m breaststroke: Eszter Békés, Laura Lahtinen, Jenna Laukkanen
The Finnish free channel TV5 and discovery+ streaming service will broadcast Helsinki Swim Meet to Finnish swimming fans. Watch the competition on channel TV5 and on discovery+ streaming service:
Thursday 22.4. at 18-20
Friday 23.4. at 18-20
Schedule and results
There are two sessions on both days. The schedule is the same on both days:
Heats from 10:00 to 12:00
Finals from 18:00 to 20:00
Entry lists: https://www.livetiming.fi/program.php?cid=5800&session=1
Live tracking: https://www.livetiming.fi/live.php?cid=5800&session=1
Results: https://www.livetiming.fi/results.php?cid=5800&session=1